Montgomery County Wedding Venues & Resources
Ceremony & Reception Facilities
Indoor
American Legion Post 72, 101 Walter Remley Drive, Crawfordsville – 765-362-9921, Hesler Room (big room), Non-member $300, Member $200, Aslop Room (mid sized room), Non-member $150, Member $100, w/ Hesler Room and additional $50, Kitchen $75.  No charge for kitchen if used for serving only and left clean.  Can be used for wedding party, reunions, birthdays, retirement parties, etc.
Crawfordsville Country Club, 3272 W Country Club Rd, Crawfordsville – 765-362-2809
Crawfordsville Municipal Golf Course, 1000 E South Blvd, Crawfordsville – 765-364-5171, occupancy of 80 depending on room set up, $50 / deposit, $30 / hour rental.
Darlington Community Center – 765-794-4496 xt 11
Darlington Conservation Club – 6342 N. 700 E, Darlington – 765-376-5017, Clubhouse available for rent to all members and non-members.  The fee is $250 for upstairs and $450 for all of the building.
Eagles Aerie #1005, 920 E South Blvd, Crawfordsville – 765-362-5210, can accommodate over 300 people
Elks Lodge, 3097 IN 32, Crawfordsville – 765-362-0705
Magnolia of Montgomery County, limited number of guests
Masonic Temple, 221 S Washington Street, Crawfordsville – 765-362-6510
Moose Lodge, 402 Waynetown Rd, Crawfordsville – 765-362-5091
Old Normal
Purdue Extension / 4-H Grounds, 400 Parke Avenue, Crawfordsville – 765-364-6363
(no alcoholic beverages permitted)
Tannenbaum Cultural Center, 107 W Spring Street, Crawfordsville – 765-362-5222, 64 person capacity, included are tables and chairs for the event, climate controlled, handicap accessible, restrooms, kitchenette with regrigerator and freezer, wifi access, stylish rustic interior with concrete floors and brick walls.  Rental times avaiable 24 hours a day, 7 dys a week, everyday of the year including holidays.
Yountsville Mill, limited number of guests
                                               Outdoor
Florists
Country Hearts & Flowers, 126 N Green Street, Crawfordsville – 765-362-8860
Flowers N' Things, 208 E Market Street, Crawfordsville – 765-362-5503
Milligan's Flowers, 115 E Main Street, Crawfordsville – 765-362-3496, fresh & silk bridal bouquets, corsages & boutonnieres, reception centerpiece, candelabras
The English Garden – 765-307-7565
Photographers
April Gann Photography & Studio, 300 S, Crawfordsville, www.aprilgannphotography.com – 765-376-2031
Ashley Dru Wedding & Portrait Photography, www.ashleydru.com – 574-238-9692
Clayton Photography, 11469 S SR 47, Waveland, www.clayton-photography.com – 765-366-0758
Davis Photography, 105 E Main Street, Crawfordsville – 765-364-9773
J Michaels Photography, 106 S Green Street, Crawfordsville – 765-361-8570
McCaffry Photography LLC, 5079 E 300 S, Crawfordsville, www.mccaffyphotography.com – 765-491-5351
Life by Lex Photography, Crawfordsville, lifebylexphotography@yahoo.com, www.lifebylexphotography.com
Portraits by Natalie, 3164 S 300 E, Crawfordsville, www.portraitsbynataliegomez.com – 765-366-0758
Videography – Parable Productions – 765-376-8609
Memory Preservation
Crawfordsville Cleaners (dress cleaning and preservation) 407 E Market Street, Crawfordsville  765-362-5750
Neighborhood Cleaners (dress cleaning and preservation) 407 Waynetown Rd, Crawfordsville – 765-364-9610
Alterations
Crawfordsville Cleaners, 407 E Market Street, Crawfordsville  765-362-5750
Neighborhood Cleaners, 407 Waynetown Rd, Crawfordsville – 765-364-9610
 Wedding Rentals
U-Rent It Center, 1317 Darlington Ave, Crawfordsville – 765-362-1104
Heathcliff, 101 N Washington Street, Crawfordsville – 765-362-0888, tuxedo rental, nationwide fitting (convenient for your out-of-town groomsmen)
Tymeless Clydesdales & Carriage Co., Loren & Sherri Coon, 765-366-5988 or 765-366-1479, Tymeless Clydesdales & Carriage Co. provides carriage services for any occasion. Book us for your wedding, prom, reunion, birthday party, or company event. We also provide horse drawn funeral service to honor loved ones with a unique final ride.
Bakery
News & Happenings in MoCo
Montgomery County Blog
Indiana Bicentennial Torch in MoCo
Posted on January 10, 2017
The Bicentennial Torch has arrived in Montgomery County and will be available for viewing at...
Read Post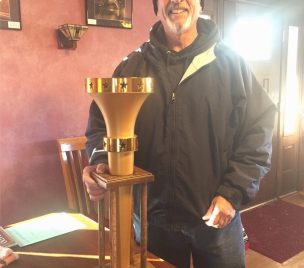 Holiday Specials
Posted on November 28, 2016
Zull Christmas Tree Farm A family owned and operated Christmas Tree Farm where you can...
Read Post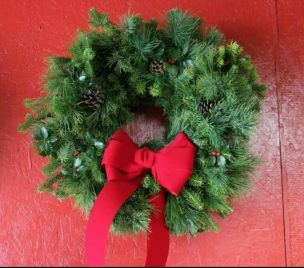 Go To The Blog