Montgomery County Visitor's & Convention Bureau
We are here to make your visit unique, memorable, and full of things you like to do. Make your visit to Montgomery County better with:
Helpful advice and local knowledge from our friendly staff
A free Visitor's Guide
Easy access to lodging & dining options in Montgomery County
A list of events & happenings in Montgomery County
TRAVEL TIP: Many attractions, shopping and dining establishments in Montgomery County are closed on Sundays. We suggest that you contact individual businesses to confirm days and hours of operation.
---
Learn All About Montgomery County, Indiana CVB
The Montgomery County Visitors & Convention Bureau was formed in 1987, is a 501 (c) 6 not-for-profit, and is the official destination marketing organization (DMO) for Montgomery County with an independent nine person Board of Directors. It reports all approved plans and budgets with related activities to a Montgomery County Convention and Visitors Commission whose members are appointed by the County and the City of Crawfordsville.
Strategic Goals
Associated with its mission, four long-term goals have been identified for the MCVCB to accomplish.
Destination Marketing and Sales
To increase regional and out-of-state destination awareness through appropriate brand positioning and a proactive marketing/promotional program.
Destination Development
To encourage and support engaged outdoor recreation, agritourism, event development and retail shopping tourism in Montgomery County.
VCB Advocacy and Community Relations
To improve stakeholder communications with emphasis on the value of tourism and the role of the MCVCB.
VCB Finance and Administration
To operate as a fiscally responsible organization through leveraged marketing partnerships and a productive leadership team.
Board of Directors
Dave Long, Board President
Dave Peach, Vice President
Dawn Rusk, Secretary
Rhonda Smith, Treasurer
Esther Thornton
Jason Seward
Larry Paarlberg
Mary Taylor
Casey Hockersmith
Staff
Heather Shirk, Executive Director
Morgan Morris, Marketing/Operations/Finance
News & Happenings in MoCo
Montgomery County Blog
Ringing in 2023 in Montgomery County
Posted on December 15, 2022
Ring in the new year in style with some great events in Montgomery County! Find...
Read Post
Montgomery County 2022 Holiday Events
Posted on November 10, 2022
Oak Hill Tree Farm A local family owned farm. Check out their precut Fraser, Canaan...
Read Post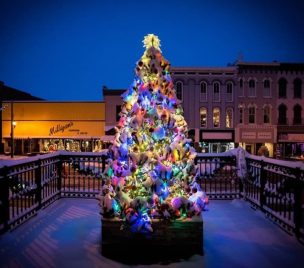 Go To The Blog