1389 W 200 S • Crawfordsville, IN
Ironman Raceway is one of the premier motocross racing facilities on the national circuit. Located an hour from the legendary Indianapolis Motor Speedway, this dirt racing venue draws competitors and race fans from around the world.
2022 SCHEDULE
---
Hoosier GNCC, May 7-8
Hoosier Grand National Cross Country Series (GNCC) kicks off the season. This off-road race will feature riders from all over the world, including Australia, New Zealand and Japan. All levels of ATV and bike racing will make dirt fly, from PeeWee to Pro.
Racing begins at 8:00 am each day
For admission and schedule, visit here.
---
ATVMX National, May 14 & 15
We welcome the return of the ATV Motocross National Championship (ATVMX). The ground-shaking action will include AMA Pro and Pro-Am riders as they battle to reach the finish line.
Racing begins at 8:00 am each day.
For admission and schedule, click here.
---
Ironman National, Aug. 27
The Lucas Oil Pro Motocross Championship brings the world's fastest professional motocross racers going bar-to-bar with spine-pounding action.
Practice and qualifying begins at 8:00 am. Opening ceremonies commence at 12:30 pm.
For admission and schedule, click here.
---
Ironman GNCC, Oct. 22 & 23
The Grand National Cross County Series final race brings an exciting end to the season with a full schedule of racing and celebration. In addition to the finest and fastest in ATV racing, live music, costume contests, trick or treating and ePeeWee racing will round out the weekend.
Racing begins at 8:00 am each day.
For admission and schedule, click here.
---
Montgomery County offers many opportunities to enjoy the great outdoors! Whether you're into golfing, canoeing, sports, hiking, birdwatching, or adventure outings, Montgomery County has something that will fit your needs!
Learn More
Do you love treasure hunting? Do you love seeking out what is unique and special? We have a great selection of shops featuring antiques and collectibles, décor and gifts, fashion and art.
Learn More
Montgomery County's rich cultural heritage still thrives today. Visit historical museums and landmarks in the area to learn about and experience the past.
Learn More
Montgomery County is the home of a vibrant creative community with artist collectives, studios, galleries and workshops.
Learn More
News & Happenings in MoCo
Montgomery County Blog
Fall Fun in Montgomery County
Posted on August 19, 2022
The weather is starting to cool and that means Fall is just around the corner!...
Read Post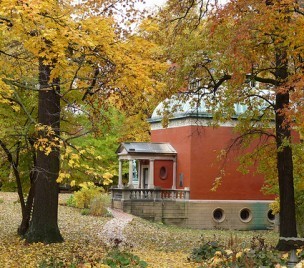 Adrenaline Junkies
Posted on July 19, 2022
Have a desire for excitement and adventure? Montgomery County has several options for you to...
Read Post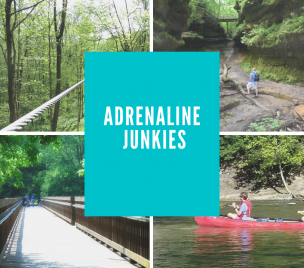 Go To The Blog