Restaurants and Businesses offering carryout or delivery
Let's support our local businesses by ordering takeout/delivery in this time of uncertainty. Do check their FB pages for their specifications, menus and new hours.
In Crawfordsville:
Francis & Mount
Delivery and curbside 5pm-8pm. May start calling at 10am.
24 hr availability
765-918-8858
Maxine's on Green
curbside and delivery Tues-Sat 11am-3pm, 5pm-8pm.
Online ordering is available. Get that info by clicking the link below.
765-307-2507
A Second City
Carry out and delivery within city limits.
765-918-9088
Mi Rancho Bravo
Carry Out only
765-361-8890
Brothers Pizza
Curbside and Delivery
765-361-1800
Arni's
Carry out only
765-362-2764
Alice's Restaurant
Carry out
765-307-2209
China Inn
Curbside, carry out & delivery only evenings.
Mon-Sat 4:30 pm- 9:00pm
765-362-1252
El Charro
Carry out 11am-6pm
765-359-0455
Allen's Country Kitchen
Carry out, curbside and delivery
Sunday-Sat 8am-6:30pm
765-307-7016
Creekside Lodge
Carry out 11am-6:00 pm
765-361-0300
American Sandwich Shop
Carry out and delivery
765-307-2250
Valentino's
Carry Out
Lunch 11am-2pm Mon-Fri
Dinner 4pm-9pm Mon-Sat
765-307-2329
Backstep Brewing Co.
Growlers-To-Go Wed & Thurs 4-8pm
Fri & Sat 12pm-4pm
765-230-2337
Big Dipper
Carry Out/Drive Through
765-361-1829
Sunoco
Carry out
765-362-4770
https://www.facebook.com/sunococrawfordsville/?__tn__=%2CdkCH-R-R&eid=ARAtvhDx5DE7Rfjt5L7y-vrP_1QGCdU1wQWq-JFX5Jrp-ip34Xf-LUTQMkVoaJy_t06t9ODHBdZYMxh5&hc_ref=ARTS1y6evz99Hcglph6HIfpj-zyVZDRn7R4QxsaAMDzlydCjCOcXCz4stQyEnivnLOo&fref=nf&hc_location=group
Aki Les Voy Takeria
Carry out, curbside and delivery
4:30pm-9pm
765-365-4405
Dari-Licious
Drive Up & Carry out windows
10:30am-9pm
765-307-2342
Parthenon – Good to Go
Drive Thru & Carry out window
6:30am-8pm
765-307-7019
Applebees
limited menu
765-361-8711
Buffalo Wild Wings
Carry out
765-362-6400
Cracker Barrel
Carry out
765-362-5097
Greeks Pizzeria
Carry out & Delivery
765-323-3154
Pizza Hut
Drive Thru & delivery
765-362-3390
Papa Johns Pizza
Carry out & delivery
765- 364-9000
Steak N' Shake
Drive Thru
765-359-0802
Yamato Steak House of Japan
Carry out
765-362-8699
Jack's Donuts
Carry out & Drive Thru
765-307-4073
The Warehouse Bakery
Curbside & carry out
765-307-2127
Four Seasons Local Market
Carry out
765-307-2177
The Forum Family Restaurant
Carry out & delivery 8am-5pm
765-361-8751
765-361-8752
The Juniper Spoon
Delivery options
(765) 366-2412
https://www.facebook.com/TheJuniperSpoon/?ref=br_rs
In Montgomery County:
Brother Joe's BBQ
765-350-4836
Italian Pie & Bakery
765-918-8036
K & K Cafe
765-276-2262
New Ross Steakhouse
765-723-9291
Ladoga Pizza King
765-942-5066
Waynetown Pizza King
765- 234-2133
Country Corner Cafe
765-794-4858

Cozy Corner Cafe
(765) 435-3379
https://www.visitmoco.com/attractions/cozy-corner/

Crawfordsville Country Club Easter Dinner
Enjoy Chef Jeff's Easter dinner in the comfort of your own home.
Order by April 8th.

News & Happenings in MoCo
Montgomery County Blog
Visit Moco during Visit Indiana Week
Posted on May 3, 2019
   We are celebrating Visit Indiana week by showcasing our assets here in MoCo! Follow...
Read Post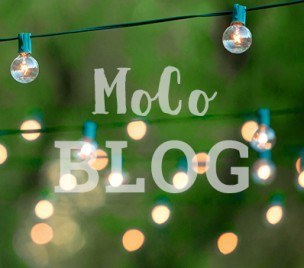 5 Must Do's for Spring & Summer in MoCo
Posted on April 12, 2019
Spring is just around the corner in Montgomery County, Indiana! Here are 5 things to...
Read Post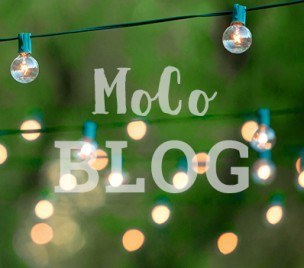 Go To The Blog